Posts tagged
Mobile Phone Repairing
0
Several people have suffered various issues regarding to battery and make decision to purchase a new charger. I am running Mobile Repairing Institute and have helped thousands of students to formulate their career in mobile repairing. Well i don't know why have you come on this place to find solution of your mobile phone that won't charge properly or you are in beginning   phase technician and boost your knowledge. In this article i am giving you some valuable solutions that will help you to solve smart phone battery charging problem.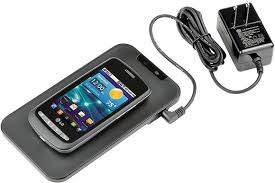 The Vital Issue
If mobile device or smart phone won't charge in during it is plugged in, or again and again the connection drops out or only charges very bit by bit and other similar problems. This is in fact a very general issue, and i have seen hundreds time as i am technician, many people come to me to know solution. I thing there's a few things that may cause a mobile phone battery charging issue.
First find issue in DIY USB Port
First solution i am giving to you perform a slight DIY fix on real hardware. The problem is quite general that the metallic surface part within the USB port and the USB charger are not creating a connection, either during a built-up fault or because of the frequent plugging as well as unplugging of the charging cable. At this time i suggest you to shut down your smartphone or switch off your mobile and take out the battery if possible utilize something smaller as a toothpick, to 'lever up' the small tab in the USB port on your smartphone or mobile phone. Perform it very carefully and after that re-insert battery as well as plug it in another time.
Cable Error
The very important part of a charger is of course the cable or wire and not the adapter which plugs into the wall socket. So if your smartphone is facing charging issues and the above solution hasn't helped to solve the issue, may be a fault of cable or wire. Before you go to purchase a new, just search a spare USB cable from other mobile phone and try it that your mobile phone is charging or not . Quite often the cable will fray inside because it is constantly using . Rather than buy a new one charger, you might only require a new cable.
Clean dirt from the inside
Often smartphone or a mobile phone is not charging properly is because there is few issue in the port, or there is just a lot of dirt may block the connection. So take a look to ensure there isn't something blocked inside the USB port.
I want to say another thing you should keep in your mind that not to overcharge your mobile phone or smartphone device or charging entire night while your phone battery only require one or two hours it may cause a battery damaging or corruption in mobile phone devices.
It is also suggested not to charge your smartphone near water and do not overcharge your smartphone, charging overnight when your smartphone battery only needs two or three hours is a very bad idea and can lead to a battery damaging your smartphone.
Replace the old battery with new one
If your mobile phone or smartphone device is very old then i will recommend you to change the previous battery with an original manufacturer. A new battery will work at least 2 years before it requires to be replaced, although this depends on the quantity of charge well as discharge cycles. If the device is in warranty, you can easily replace with new battery. Otherwise you have to purchase a new battery. If above solutions is not working, you can contact to us, we also offer mobile phone repairing course at affordable price.