Reach New Heights & Get Your Aim to Be A Mobile Phone Technician
The field of mobile repairing is very career oriented as well as the IT industry is growing rapidly. Most of the persons select this course due to various reasons. Well, first major reason may be that it can be an already launched family business, the another reason you may be zealous about the innovative technology, third could be you are repair savvy who enjoys repairing mobile in their additional time, or it may be a part time job. Let's leave this blah, blah.
Whatever the reason for selecting this mobile repairing career, there are some basic criteria that need to be fulfilled to become a mobile repair technician.
Out of the box thoughts is a very essential attribute for solving issues in mobile phone device, you should enjoy taking problems and finding how things work. Good diagnostic and logical thinking is necessary since the cell phone is based on logical systems. It's very important to be a high-quality communicator. A positive and friendly attitude during dealing with clients/customers without confusing customers.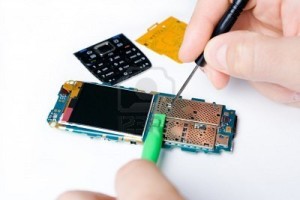 Sufficient work skill after your diploma are the most significant things in this mobile repair field because it is a hands on area of work and book learning can't take advantage , you have to spend in troubleshooting and actual repair. Many mobile repair specialized are willing to offer tips and tricks for deserving beginners as well as this experience is valuable as you get the benefits of having a tested mentor in this sector who can share knowledge as well as provide relevant information about this technology.
Buck up your skills, going for best mobile phone repairing courses and staying yourself on the cutting edge of development and technology in this field are very necessary for an expert.