Courses
Welcome to CHIPTRONIKS
The Premier Laptop/Mobile/Printer/Tablet/CCTV /Data Recovery Repairing Institute
CHIPTRONIKS is ISO 9001:2008 Certified , so we have maintained an unparalleled quality . Our sister Concern CHIPMENTOR is a leading repairing service centre where we repair even the dead motherboards . Our parent company V D Intellisys Technologies Pvt. Ltd. is  leading distributor of repairing equipments and laptop spare parts . CHIPTRONIKS is the authorized agent of leading companies in India.
CHIPTRONIKS is widely acclaimed name in electronic training course like laptop repairing, mobile repairing,tablet repairing,CCTV repairing,printer repairing & Data Recovery Course .Students from around the world visit our laptop repairing institute. We have trained hundreds of students who are working successfully in service centers or have set up their own businesses and shops. We are highly endured in the industry due to our quality teaching & State of Art labs . We are the only Institutes in India which employ top level Btech pass out from IITS for Hardware Networking.

We Offer Following Course in Repairing :-
Mobile repairing course is becoming a great opportunity for those candidates who want to earn money just after finish their course. We  come among the best mobile repairing institute in Delhi with job placement assistance. We provide hands-on practical training  to our so they will become mobile repair expert.
2. Laptop/Desktop Repairing Course :- 
Laptop Repairing course is one of the highly demanding course among the students. No technical skills are perquisite to join laptop repairing course in Delhi. Chiptroniks offer both Chip level Laptop Repairing Course and Card Level Laptop Repairing Course.  We are the Best Laptop Repairing Institute and only we offer the 100% Job placement Assistance to our students.
3. Networking( MCSE , CCNA) :- 
Chiptroniks Rank among the Best Hardware Networking Institute in Delhi that offer a advance hardware networking course. We have Certified and Expert faculty that believe in more practical training  rather than only theoretical knowledge. We offer MCSE, RHCE and CCNA certification exam training also.
4. CCTV Security Systems :-
Only few peoples are know that CCTV Repairing Course is also available in the market. We are the First Institute that offer CCTV Repairing Course in Delhi with practical & field  training. As the Premier CCTV Repairing Institute in Delhi we have a group of expert faculty that has vast experience and do mentoring of the trainees.
5.  Cartridge Refilling Course :-
Toner Refilling Course is the only course that will help you to earn money while you are studying. Chiptroniks is  the only Cartridge Refilling  Institute that provide you a training on new technique called  toner recycling. Cartridge Refilling course in Delhi is less expensive course that can easily afford by any student.
6. Tablet repairing course :-
Tablets are slowly but strongly become popular between consumers as well as the requirement of tablet PC repairing expert are also increase in the market. Only Few, Tablet Pc Repairing Institute are available that offer Tablet Pc Repairing Course. We rank in top 5 tablet pc repairing institute in Delhi.
7. Data Recovery Course :-
Data Recovery is always a difficult & crucial task to do. Only a Expert and professional engineer can do that handsomely. Data Recovery also provide you chance to earn while you are learn or just after you complete your Data Recovery Course. Chiptroniks as a Data Recovery Institute provide you training on all the tools and equipments that would help you in Data Recovery.
So our all courses are backed by solid industry interface , and thats why we stand way ahead than others .
We Also Offer Training on Different types of BGA Machines :-
1. JOVY SYSTEMS 
2. Shenzhen Scotle Technology 
3. MasterInk , Brazil  
4. Mingda Technology Shenzhen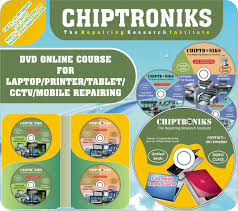 Change your Life with us . Stand out of the crowd.