Why You Should Join Laptop Repairing Course?
Laptops have become an essential aspect of our lifestyles. It has become the most convenient as well as effective for the people. But while any problems arises then it requires the laptop repair professional.
The laptop repair industry is one of the fast growing industries in India. Nowadays a career in laptop repairing is in demand. After completing laptop repairing training, you may start your own business and secure your future.
Nowadays there is a great shortage of professional technician to fulfill growing demand of laptop repairing industries. Due to enough earning source this laptop repairing course has become the best course as it offer self employment, good income as well as reputed place in society.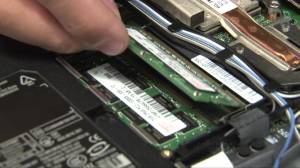 The duration of laptop repairing course is 5-6 months and it's fee is affordable as compared to other professional courses. Any person can join laptop repairing course after completing 10 standard, This course is perfect for engineers as well as technical background people.
As far as the laptop repairing institute is concerned, there are many institutes which offer laptop repairing course at cost-effective fee.
The main aim of laptop repairing course is to offer enough information on how to repair laptops of various brands. The syllabus is planned according to innovative technology as well as to meet new challenges.
In laptop repairing course you will learn how to resolve various issues like battery not charging, touch pad hang problem, motherboard problems, system reboot, hard disk detection problem, bluetooth issue as well as many other problems in laptop devices.
There are various professionals who are learning advanced laptop repairing techniques to earn good money. While selecting the laptop repairing course the students should be well known about the course as well as their aim why they need to learn this type of course.