Why You Should Take Admission in Mobile Repairing Course?
Nowadays Mobile phones device has turned into an useful piece of our lives without which individuals can't survive. Many people believe that while a mobile phone is damaged it is better to replace it than repair it but this is not true in all situations. A smartphone or mobile phone may be easily repaired and it does not need much time to do so nor does it cost much.
Key Advantages Of Mobile Phone Repairing training
An increasing number of cell phones are getting repaired these days, so cell phone repair courses can make a source of earning.
These courses are typically short term courses with short budget as well as students can do both full time as well as part time course whatever suits you.
Mobile Repairing courses not only teach you how to repair a mobile phone but can turn you into a proficient technician able of setting up your own business.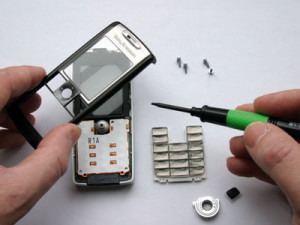 There is a enormous shortage of skilled proficient technician in this field and this demand is ever growing.
It is very significant to search the high-quality institute to learn mobile phone repair to manage mobile phone for lifetime performance. The easy way to search the good institute to look on internet where you can search the long list of institutes which provide mobile repairing courses in your location.
After doing mobile repair courses you can easily enhance your income with a part time cell phone repair job or can establish your own repair business. Many institute offer short term course which duration is normally 45 . By using the minimum of time or resources an efficient way of earning can be found out. Many mobile phone repairing training institute also offer career counseling after successful completion of the course.